CLASSIC CANNABIS INFUSED DISTILLATE CARTRIDGE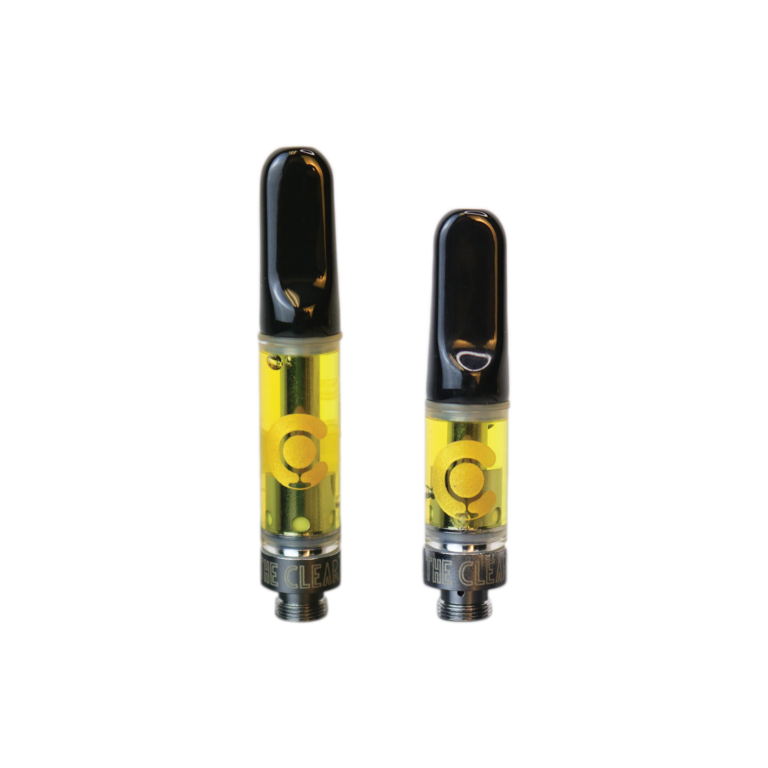 The original Clear™ product line, our Classic 2:1 cartridge contains 25%-30% CBD isolate and 55%-65% THC distillate for a well-rounded, manageable effect. The Classic provides a functional ear-to-ear smile and allows us to offer our award-winning flavors at a compassionate price. The original Clear
™
cannabis distillate is available in .5 and 1 gram carts.
These cartridges use C-CELL technology hardware that sets the industry standard. The Clear Classic cannabis oil provides the most versatile and best-tasting vape experience on the market today.
"You can count on The Clear to produce some of the strongest and tastiest cartridges on the market. With zesty terpenes and a short-path distillation method to power up its potency, it nails Lemon Haze. The CBD isolate blend gives you heavy body sedation with the mood-boosting, energetic effects of a sativa strain."
Our Classic vape lines are formulated from a proprietary all-natural blend of botanically extracted compounds for a delicious experience. 
Each cartridge comes with a scratch and sniff sticker on the package so you can preview the terpene profiles of each flavor.
These lines are perfect if you want a consistent flavor and effect no matter what state or dispensary you purchase from. Availability varies so call or check online for current selections before your store visit.
The CCELL cartridges use a ceramic casing with a metallic coil spanning the center of the basin to provide even draw distribution, no burning taste, and unparalleled vapor plumes and flavor.
They have a 510 thread to use with our batteries and are designed so that you use every last drop of oil and you are leaving nothing in the tank when finished. 
If our years of experience have taught us anything, it's safety for our customers. Each component of our products goes through testing, for a total of nine inspection points before it reaches shelves. This includes testing hardware, raw oil, terpenes, formulated oil, odor, color & taste, and the filled cartridge.